Wow, I can not believe it has been so long since I have posted anything! Truthfully, I have been a bit lazy since the first of the year. Now I find myself overwhelmed with the many unfinished (and UN-STARTED!) projects I have. At least I get to check a big one off my list - updating the OUTDATED fireplace and built in bookcase in the great room.
This is the "before" shot of my 80's fireplace. Pretty drab, huh? For years I have dreamed of a creamy white fireplace surround and now I finally have one!
Now don't you agree this is a huge improvement! Come on in and let me show you a close up....
I have to be honest and tell you I didn't do this project myself. In fact, other than describing what I generally wanted and picking out the color (BM Navajo White, love it!!) I really didn't do anything at all. You see, my philosophy is if you know someone talented, trustworthy and affordable why take a chance on doing it yourself? Now I take on my share of small projects but this makeover has to last the rest of my life so I needed it to be perfect!
Just look at those details! My friends Karl and Martha did me right again! Remember they did my oak kitchen cabinet makeover (see it
here
and
here
if you missed it) and they did my oak bookcase makeover below:

Believe it or not these oak cabinets were all the rage when I was 26 years old and built this house in 1987. For the past several years they have been a real eyesore to me. It took my a while to get my husband to see the necessity of painting real wood, but he finally came around and so here they are today:
Karl and Martha really pulled through on this one! I think they look so much more sophisticated now, don't you?
I had previously painted the brass door pulls with ORB spray paint and they go perfectly with the new hinges! I love the distressing on these cabinets - no glaze needed, the oak peeking through is the perfect color to make them look well loved.
We had a thicker crown molding added to the top
And a bit of trim to the bottom to give the bookcase a more finished look.
I love the way my old things look new again against the black backdrop of the bookcase. My sweet mother-in-law Linda spent the day with me "stylizing" the cases. Come closer and I will show you some of our handy work...
I recently went to an art show in Guntersville, Alabama and bought this beautiful painting named "The Red Door". I am so lucky to be able to showcase it right in the center of my bookcase!
If you have followed my blog before you know I love blue and white china pieces. I especially love the china men, which were a gift from a dear friend many years ago. Hey, do you recognize the book cloche?
I made it many, many months ago and yes, I am still using it! If you didn't see the post about it you can find it
here
.
This iron looking piece is a recent purchase from Willow House (formerly Southern Living at Home). I wasn't sure how I would use it when I bought it but I love the way it "crowns" the bookcase! If you are not familiar with Willow House you need to check it out. My favorite dealer is not even in Alabama but no worries because Willow House ships right to your front door! Check out her website
here
and be sure to shop the outlet and the weekly specials (new every Monday) - I have got some real bargains there! (No, Willow House is not a sponsor of this blog and I am not related to the dealer. I just LOVE their products!) Many of the items in my bookcase are Willow House.
So, what do you do with an empty, lidded wire basket? Why, put books in it of course! Just a side note, I always remove those dust jackets from hard cover books because to me they are so much prettier without them. If you haven't done this give it a try - I promise the book police will not come after you!!
Every bookcase should have something unexpected, therefore, I have a cow planter in mine! It was a gift from my "other" mother-in-law many years ago and I love the touch of whimsy it adds.
So, I have a question for you: Where does your hubby keep his camera and cell phone charger? Mine took over this planter a long time ago and that's OK with me. At least he doesn't leave them lying on the kitchen table like he used to! Now, if I hadn't told you that you would have never guessed there is such a tangled mess inside this pot, would you??
Well, today I got a new washer and dryer (mine was 25 years old and FINALLY broke this week) so I guess I need to go do laundry.
Happy Mother's Day to all of you moms out there in blogland!
Thanks for stopping by Ya'll!
I am participating in the following link parties: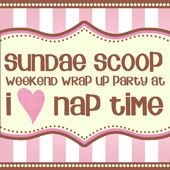 And to Wow Us Wednesday over at Savvy Southern Style
here
.